It all started with a tweet.
Last summer the Principal, Ms. Trellaney Lane, at the Robert Churchwell Museum Magnet found me on twitter and invited me to be the featured artist at her school. Together we planned an exhibition that would inspire the students to believe that they could do anything.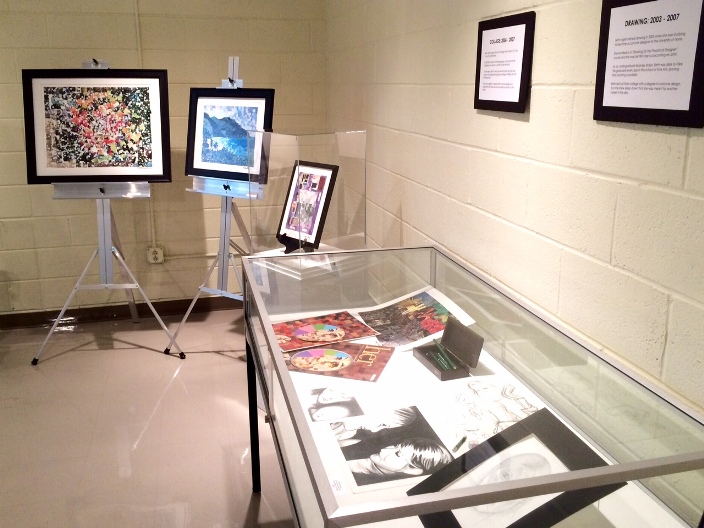 "10 Years of Art-Making" was designed to convey the message that there are multiple pathways to creation and it's possible to make art even with limited resources. I curated an exhibit that displays eight different processes including drawing, collage, acrylic/oil/mural painting, songwriting, mixed media and performance — processes that I've practiced over the past ten years.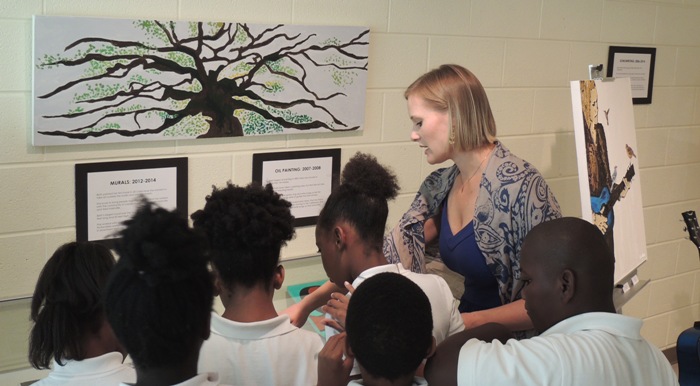 The students toured the exhibit while I explained each process, the work created and the stories that inspired each piece of art. At the end of the tour I played an original song, answered their questions and followed them to their classroom to make art.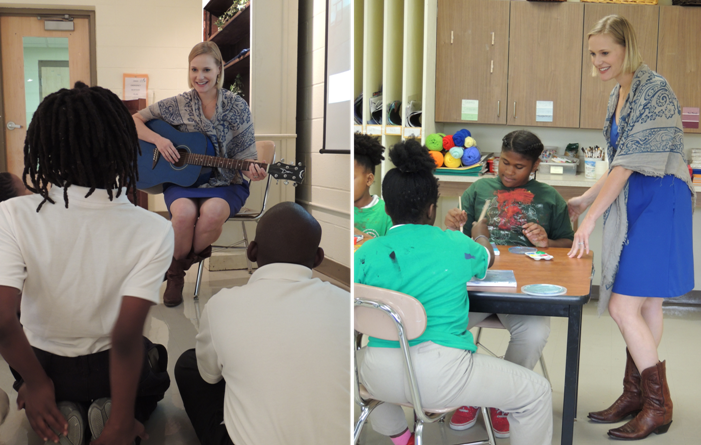 I led the students through an art-making class to create work based on my own techniques. We painted using intuition to paint our feelings and the students loved that they were able to express themselves how they wanted.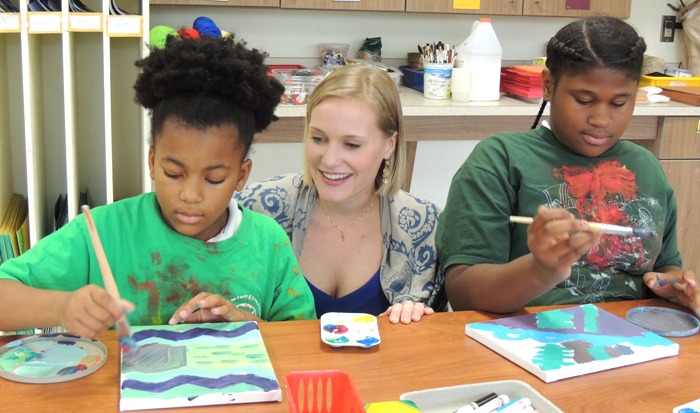 After class I asked the students to tell me what they'd learned and they said, "Art can be everywhere around you" and "I discovered my happy place where I can express myself." Their finished artwork is now exhibited alongside my own, making them the first students to have their work in the museum.
---
The project was recently featured in the Metro Nashville School's Online Newsletter, "Children First" and will be in the December issue of Nashville Arts Magazine.
---
You might also like