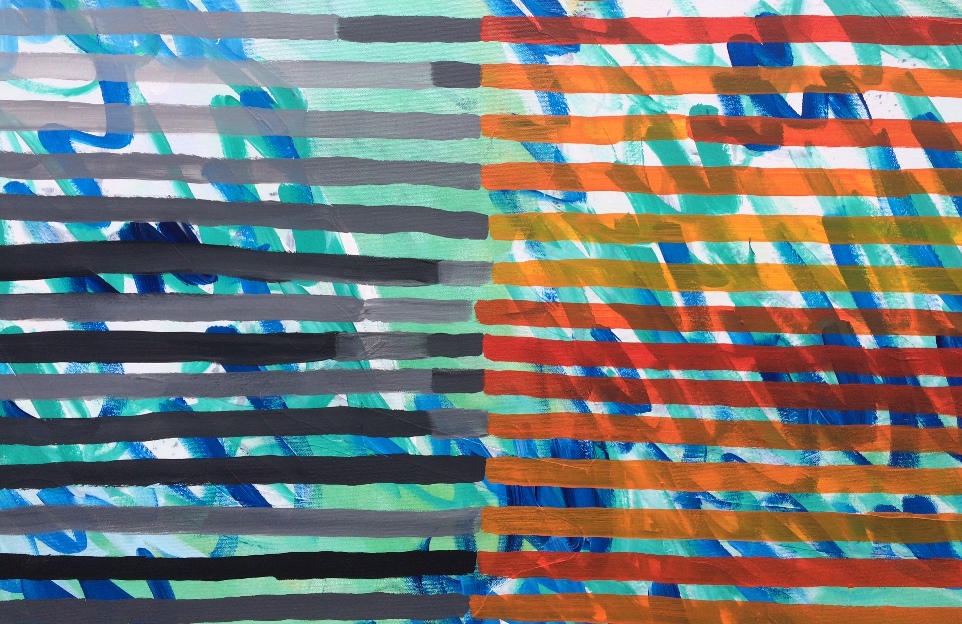 "Transition occurs when we live towards the answer. The line creates the pathway, connecting the past to the present."
Join me Saturday, November 7th during Arts and Music crawl at Wedgewood Houston for Transition, a show of abstract acrylic paintings on canvas at abrasiveMedia in Houston Station from 6-9 p.m.
Transition is a declaration, a commitment towards expansion. It is learning to be on a path with awareness and intention. The show explores movement with line and color using the line to create pathways and color to show shifts in energy.
The line is flawed, because the path is never straight. We can never achieve perfection, but if authentically walk towards a better life the line can move us from where we are to where we want to be. The color can shift our senses towards joy.
Transition will be exhibited until the end of November at abrasiveMedia located at 434 Houston St STE 257, Nashville, TN 37203.
Hope to see you there! Click here to RSVP on Facebook.
P.S. Click here to check out the latest updates!!
BIO
Beth uses an "intuitive" painting process to express her creative energy within. Her instincts and energy lead the way, choosing colors by feeling and using line to create pathways that connect one moment to the next. She opens her heart to connect with the viewer in hopes that they feel what she feels.
"If I can tell their story through my story then we can discover that we're not alone and walk together."
As well as painting and playing music, Inglish is emerging leader in Nashville's art community. She has earned titles such as Artist in Residence at the Nashville Entrepreneur Center, Periscope Artist with the Arts and Business Council, Teaching Artist through TPAC Education, Engagement Editor at The Tennessean and is the Founder of the Nashville Creative Group.
Since 2007 Inglish has been creating and selling artwork to collectors in cities around the world, by building audiences online and using digital platforms to market her work globally.