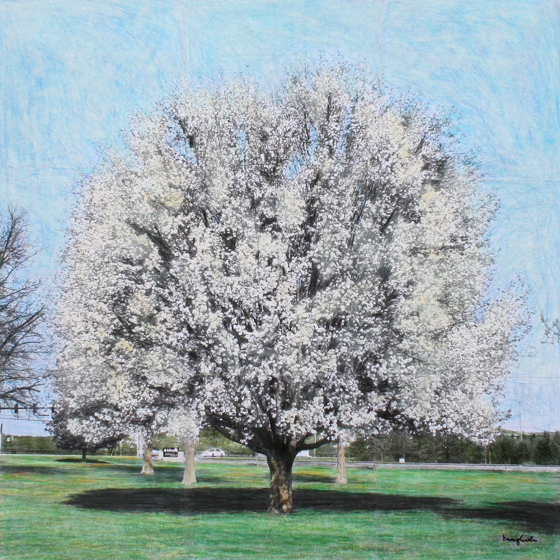 Every year in the beginning of Spring, the Bradford Pear blooms into a large white flowering tree.  This is one of my favorite times of the year because while most of the landscape is still barren from Winter, the Bradford Pear blooming is a sign that Spring is here.  The beautiful white blooms don't last long, usually they turn green pretty quickly or the Spring storms that blow through also blow away the white flowers.
During the last days of full bloom I spent over two hours driving around town searching for the perfect tree.  I found it on the corner of Franklin and Concord Road in Brentwood at Brentwood Baptist Church.
When I got out of car to take pictures I asked the landscaper if he thought anyone would mind.  He said, "No it's not a problem,  I hope this tree blesses you."  When he said that it sent shivers down my spine and at that moment I knew I had found the tree God intended me to find.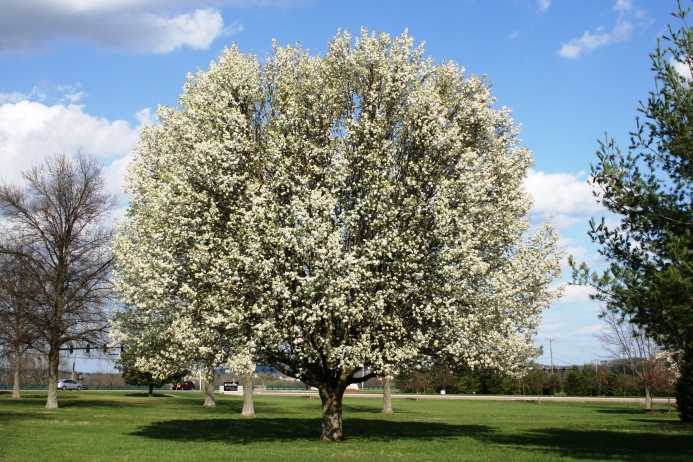 To make a long story short, I took the picture and mounted a black and white version of it on a 48×48 inch canvas in 9 equal parts.  Then I used crayons to color the image and to show energy in the piece through my strokes.  Then I used a little white acrylic paint to make the blooms pop out of the tree.
Recently I've started using more paper and crayon in my work because I'm responding to the customers in our current art market. People want large pieces of work, but simply can't afford it.
I am trying to accommodate these buyers by adopting a new process with lower cost materials so that I can price a large piece of art in the budget of these buyers.  At my last show, people were raving over the crayon art so I knew I was onto something.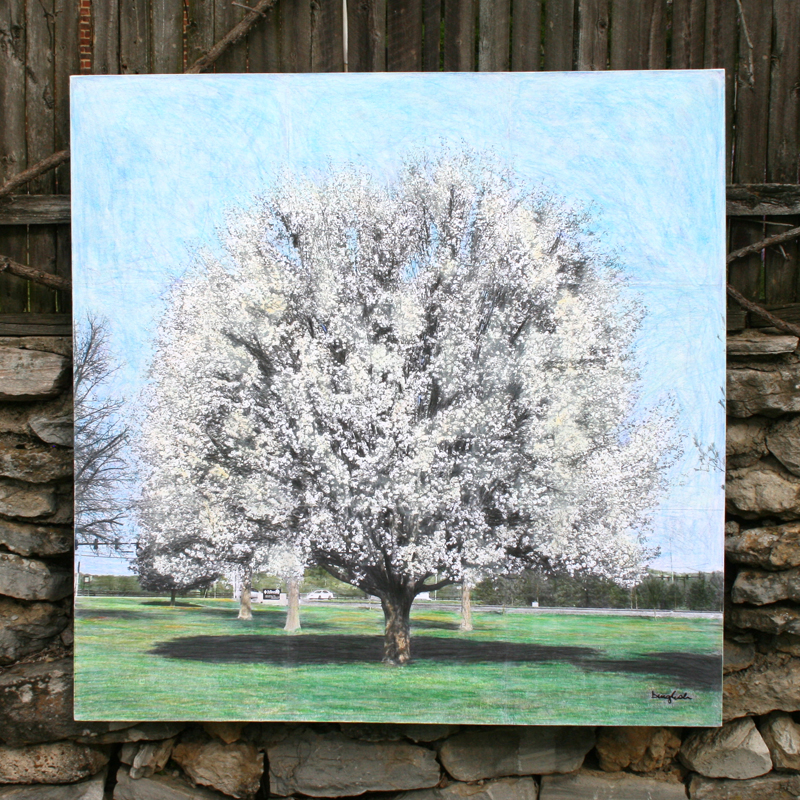 Bradford Pear Tree, 48×48, Crayon and acrylic on paper and canvas
To preview my available work for sale visit www.etsy.com/shop/binglishART.