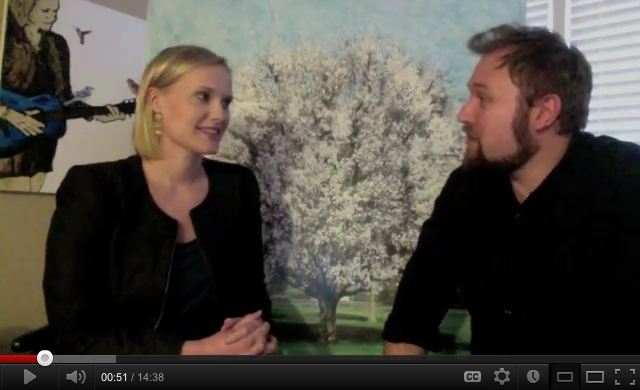 A few weeks ago Ronny Criss, creator of Nashville Art Makers interviewed me to celebrate the one year anniversary of his blog!
For the past year Ronny has been interviewing and posting videos online of artists in Nashville to showcase the independent creative talent in Music City.
Ronny is a lot like the people he interviews: an artist, musician and songwriter which is why we have become good friends connecting through the art that we create.
Click on the videos below to watch my one year wrap up interview and an original song I wrote, "Lord I Want To Sit With You Today".
I hope that these videos inspire and bless you today!
[lightbox url="http://youtu.be/nXaMnlW0Bvg" title="Nashville Art Makers Interview with Beth Inglish"]http://binglishart.com/wp-content/uploads/2012/04/Picture-1.png[/lightbox]
[lightbox url="http://youtu.be/Kmt5rlrMY7c" title="Beth Inglish Original Song, "Lord I Want To Sit With You Today"]http://binglishart.com/wp-content/uploads/2012/04/Picture-3.png[/lightbox]