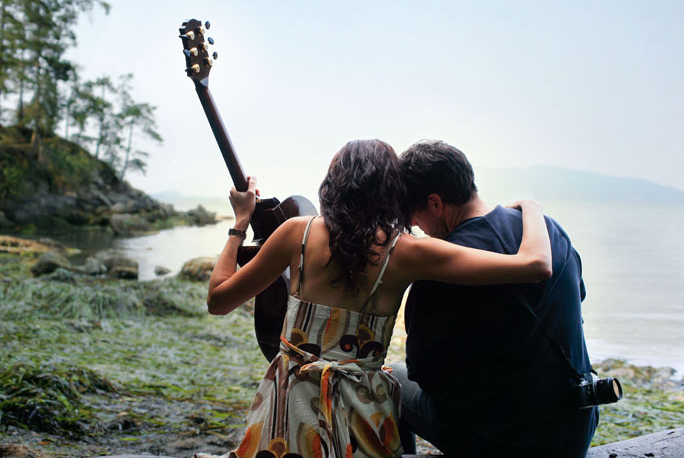 Nashville indie singer/songwriter, Kate Tucker is an inspiration to us all.
Her music which has been heard at SXSW, Lilth Fair and on television shows such as CSI and United States of Tara has inspired a new feature-length film musical, titled Everything Went Down.
This film is about a topic we all know too well.  It's about losing faith, struggling to watch our dreams come true and using hope to get through it all.  It's about love, generosity and compassion and how the power of music and words can bring us all together lifting us up out of the darkness that brings us down.
The film is near completion and they are seeking assistance through their Kickstarter project to fund the film's distribution.  If you haven't heard of Kickstarter, it is an amazing website that gives independent projects the platform to raise funds.  They would appreciate any donations!!
What is most genuine about this project is that they are not looking to make money, they are donating all profits generated to music therapy programs for children.  The filmmakers and crew are great believers in the capacity of art and music to heal people, physically and emotionally.  They believe in our injured economy, and in the wake of a decade of arts-poor government funding, it is their intention that this film celebrate music, how it bonds us to each other and makes our lives better.  Because without music, and without art, we hurt.
Learn more about this project at: http://www.everythingwentdown.com and on the following sites:
Writer/director Dustin Morrow, www.dustinmorrow.com
Lead actor Noah Drew, www.noahdrew.com
Lead actor/composer Kate Tucker, www.katetucker.net